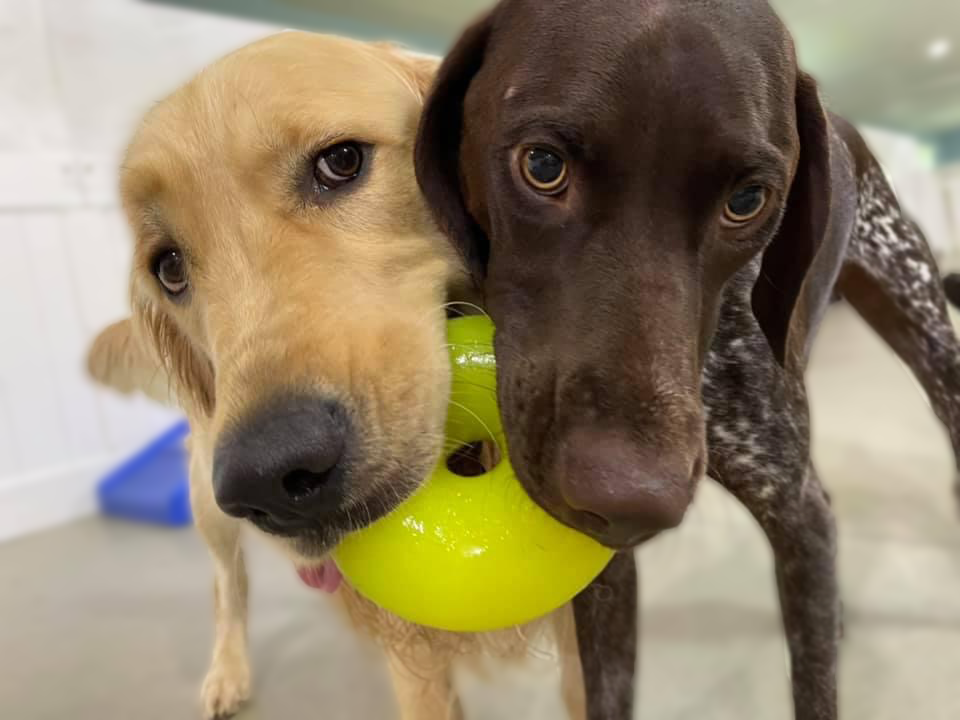 Doggie Daycare
Our HUGE daycare is 4,000 square feet of climate controlled indoor space with 3 separate play areas based on size and temperament! We have two outdoor yards for frequent potty breaks and fresh air. Each play area has at least 1-2 staff members continuously rotating and supervising. Enriching activities are provided throughout the day including bubbles, toys, climbing ramps, tunnels, and various play equipment.
Boarding
When boarding, your dog will have their own private luxurious suite. Our most popular suite is 4ft by 6ft with privacy wall dividers between other dogs boarding. Our second suite is 6ft by 8ft and is an individual room that includes a private skylight. Here at Fuzzy Butts, your dog will NEVER be in a cage!
Grooming
For interest in grooming services, please contact us at (610) 358-9822
Pampered Pet Services
In addition to all the regular boarding services, Pampered pups can receive a daily play session, one on one with our staff, a daily snuggle session with our staff, and other add ons such as extra walks and busy bones.